NETWORKS & COMMUNITIES

GIRLS WHO CODE, OUT IN TECH, CHARTSWELLS SPEAKERS
1. BOARD OF DIRECTORS
2 . WOMEN IN TECH SPOTLIGHTS GIRLS WHO CODE

3. COMPUTER SCIENCE EVANGELISM
4. PUBLIC SPEAKING



1. BOARD OF DIRECTORS - OUT IN TECH - 2016-PRESENT.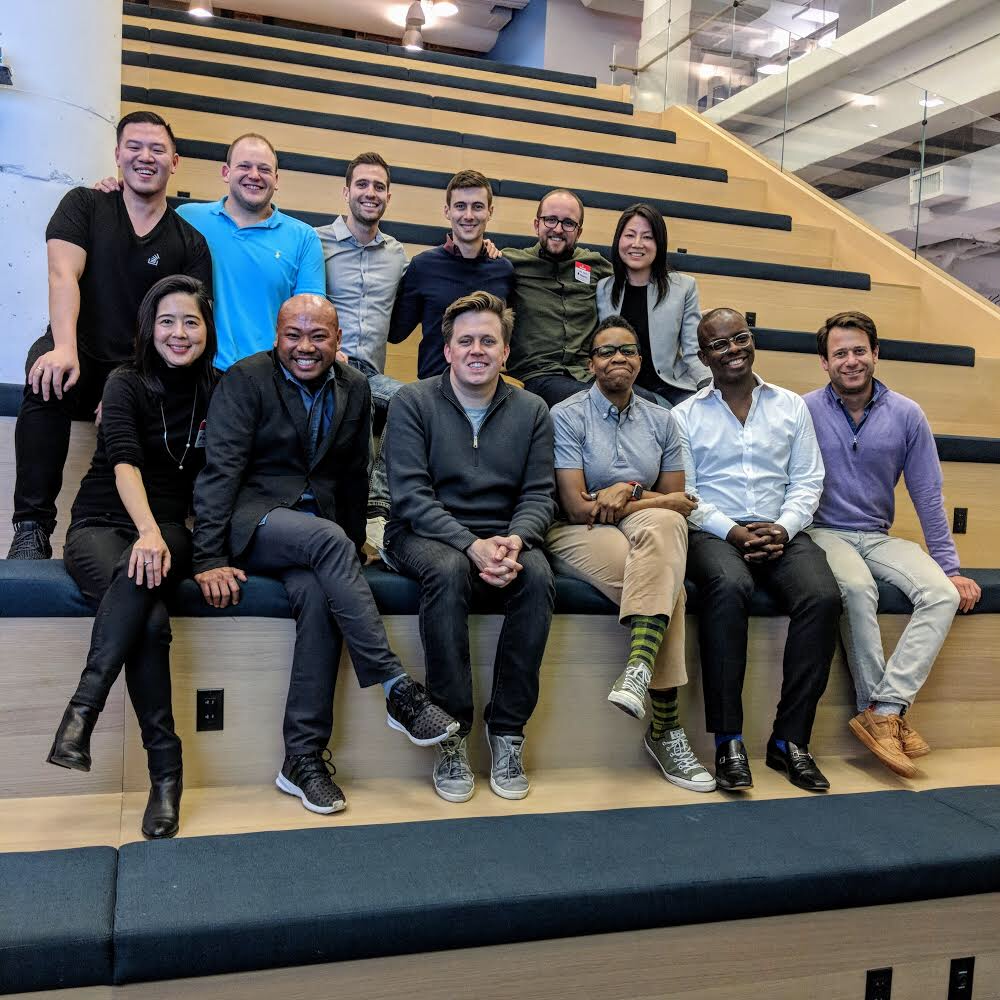 Out in Tech is a global band of queer techies who volunteer, network, and support one another. My work with Out in Tech and helping to make it grow, derives not only from my interest in transformative change, but also my fascination with how and what people learn outside of the formal structures of work and school. How do groups that have been historically marginalized, underrepresented and untapped build community, garner strength, and thrive? Supporting its organizational leaders and helping to chart organizational direction is a deep pleasure.

2. WOMEN IN TECH SPOTLIGHTS GIRLS WHO CODE - GIRLS WHO CODE - 2015-18.
The out of school space has always been near and dear to my heart. As a kid, I performed with the DC Youth Orchestra, traveling widely with a crew of other nerdy, BIPOC creative kids that I never would have encountered in my predominantly white Quaker highschool. When I first became interested in recording technologies and art, my summer job was running camera for a youth theater group. Not-school is a site of richness and diversity—a space for stoking the imagination, a practice space for picking up new skills, meeting new people, and trying new things. All of this came back to me, in my post-higher education life. Working at places like Mozilla, Institute of Play, and Girls Who Code, enabled me to focus on this space and help in some way to address and improve it.
3. COMPUTER SCIENCE EVANGELISM - GIRLS WHO CODE
Much to my chagrin, coding and object-oriented programming took a lot of hard work and time for me to understand. It was the first body of knowledge that I was not able to acquire on my own outside of school. When it did make sense to me, I was determined to make it more accessible. It turns out I wasn't the only one who found it confusing. Girls Who Code. This was the ultimate design challenge and I led a fantastic team of computer scientists, designers, and educators to re-think and re-formulate how coding could be taught to others. Talking about that experience and the glaring biases embedded in products and systems became part of my work as a leader at Girls Who Code.

4. PUBLIC SPEAKING - CHARTWELL SPEAKERS - 2018-PRESENT.



At some point, in my trajectory of working on fast-moving and innovation-focused design projects, I was asked to talk about the vision and people fueling a given project.